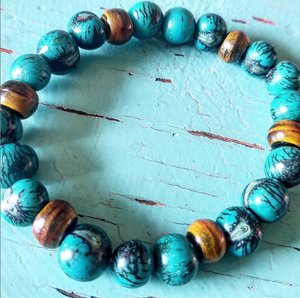 Acai seed beads, Ram horn beads. Stretchy bracelet.
**Please choose an appropriate size for your wrist. Thank you.**
The ram is associated with creative and decisive force. The spiral of the horn is a symbol of great creativity, a relationship given more emphasis because it is associated with the head in the case of the ram. It reflects the assertion of strength in creative ways to achieve a breakthrough.