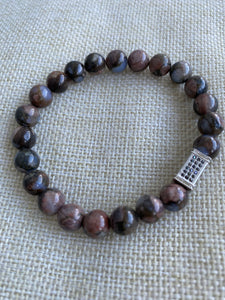 African Blue Opal and Zircon pave bead on stretchy string.
**Please choose the appropriate size for your wrist.**
Opal is an emotional stone and reflects the mood of the wearer. It intensifies emotions and releases inhibitions. Encourages both freedom and independence. Opal enhances cosmic consciousness and induces psychic and mystical visions. It stimulates originality and creativity.